Overview
The Health Executive Committee - Safety and Quality (HEC SQ) initiated the development of a WA Health Safety and Quality Strategic Plan which will set the system wide direction to drive a safer, higher-performing and person-centred system.
The combined results of a Current State Assessment and an extensive Engagement Phase informed an early draft of the Strategic Plan. This was further developed at a workshop hosted by the Department of Health and facilitated by the Institute for Healthcare Improvement. Workshop attendance was comprised of HEC members, the Strategic Plan working group, consumers, Board Chairs and Safety and Quality Subcommittee Chairs. This final draft has been endorsed by the Strategic Plan working group and now requires final consultation with stakeholders.
You will be asked a series of questions over the next few pages, about the DRAFT Improving Safety and Quality – A Strategic Plan for Action 2023-2026.
Please open the draft document (via this link) in a separate tab/window so you may refer to specific sections of the draft as you answer the following questions.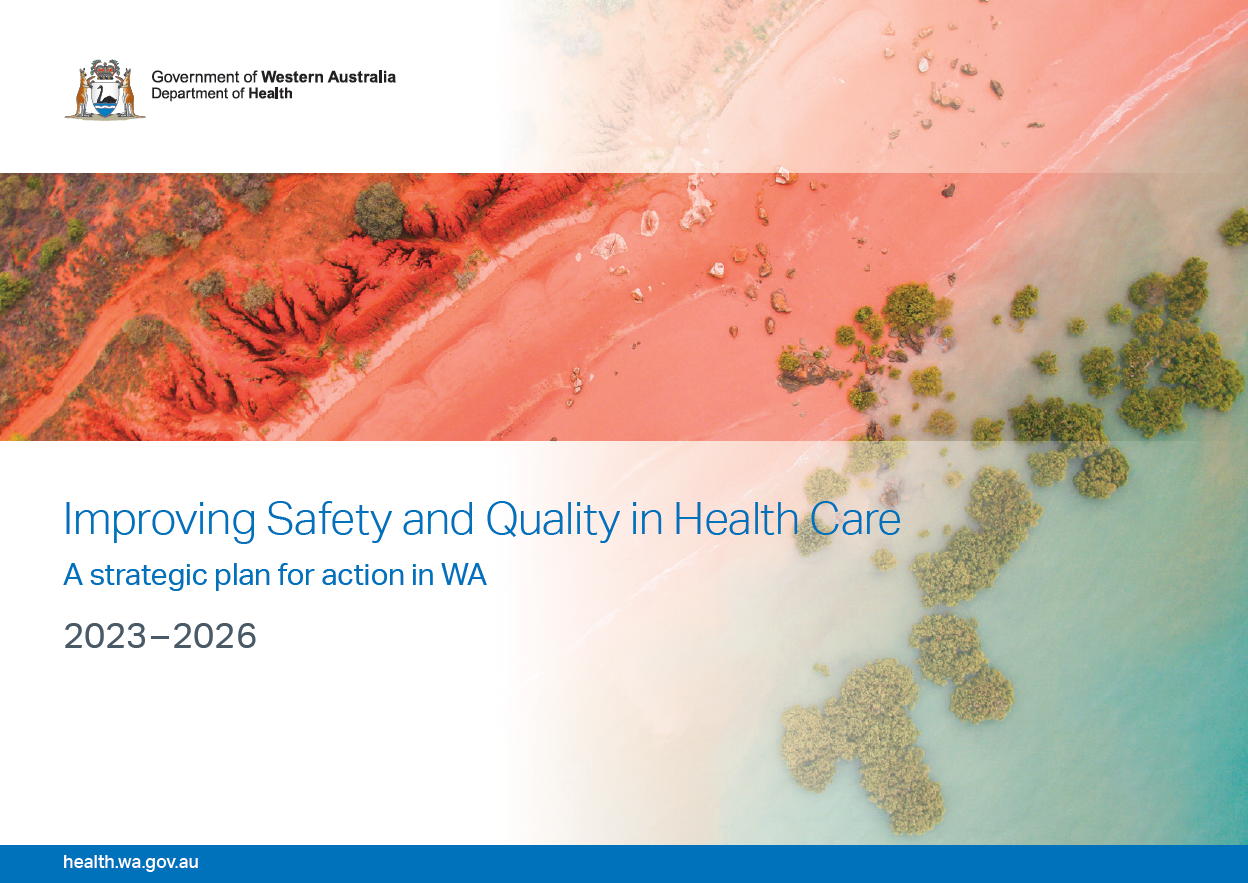 Why your views matter
This is the last formal round of stakeholder engagement before the WA Health Safety and Quality Strategic Plan is finalised and released. Extensive engagement occurred prior to writing the draft Strategic Plan to ensure the Strategic Plan is informed, robust and relevant. This included analysis of over 700 responses from consumers, healthcare workers, Department of Health staff, health executives and board members. We are now seeking a final review from similar stakeholders to ensure the meaning and intent gathered from the engagement phase has been accurately captured.
What happens next
We are engaging with a broad range of people to help us ensure we have captured the current and future safety and quality priorities for WA Health. This includes carers and families, frontline staff and patients, WA Health Executives, and Department of Health Employees.
We will consider all the comments received and feedback will be used to inform the final version of the Strategic Plan. This will then be presented to the Strategic Plan Working Group for commendation. Following this, the Strategic Plan will be presented to HEC Safety and Quality for final endorsement.
The Strategic Plan is due to be published by July 2023 and will be available at Safety and Quality (health.wa.gov.au).  
We thank you for sharing your ideas to help us better plan and deliver quality health care for all Western Australians.